A new COVID-19 variant of concern could be just around the corner, so does that mean I'm more likely to catch coronavirus again? – ABC News
After more than two years into the coronavirus pandemic, a trend has become apparent. 
A new variant of concern emerges and dominates transmission in a series of waves. 
Doctor Norman Swan says the pattern is usually a six-month cycle – so we should expect a new variant of concern soon.
"The question is whether the new sub-variants of Omicron, BA 4 and BA 5, are going to substitute for a new variant of concern," he said.
On Friday, a NSW Health report said it anticipated the BA.4 and BA.5 sub-lineages are set to become the dominant strains in New South Wales in coming weeks.
The report notes that BA.4 and BA.5 will "likely be associated with an increase in infections," but that there hasn't been a link to an increase in disease severity just yet. 
So, does this mean that we're more likely to catch coronavirus again? And when will this pandemic end?
How often do new COVID-19 variants emerge?
While there are patterns, we don't know what's going to happen or when, explains Hassan Vally, an associate professor of epidemiology at Deakin University.
"This is a question that we can't answer in a definitive way," he says.
"But what we can say is that the less transmission of the virus that there is globally, the fewer opportunities this provides for the emergence of new variants."
The Delta variant was the predominant strain in Australia throughout most of 2021. And by November, the World Health Organization (WHO) declared Omicron as a variant of concern after it was first reported in South Africa.
Since Omicron burst onto the scene late last year, it has — so far — spawned no fewer than five subvariants, including the ones to watch: BA.4 and BA.5. 
Omicron is currently the dominant strain in many countries including Australia.
I've had my vaccinations, so am I safe against new variants?
Even though the new variants have made it easier to get infected, Stuart Campbell Ray, an infectious disease expert at Johns Hopkins University, says the illness is more likely to be mild if you're vaccinated and boosted.
"The protection isn't 100 per cent, so during a surge it's worth taking some precautions like wearing a mask indoors," he says.
Vaccines are designed to get your body to recognise a particular spike protein, so the more the virus changes, the higher the chance that the vaccine will be less effective against a new variant, explains David Martinez, an immunologist and postdoctoral fellow in epidemiology from the University of North Carolina.
"So far, in most healthy people and even the elderly, the vaccines which are based on the outbreak strain are still doing a good job at protecting against the most severe forms of COVID," Dr Martinez says. He was part of the teams that helped develop the Moderna and Johnson & Johnson SARS-CoV-2 vaccines.
"A thing that's on our minds is, at which point should we update the boosters if the virus continues to evolve at the rate that it has been?
"If SARS-CoV-2 continues to evolve, it may be wise to update the booster with a strain that more closely matches that is in circulation."
Dr. Ray — who hasn't been infected so far — suggests good-quality masks that are well-fitted with no gaps.
"Personally, I tend to wear a KF94, sometimes KN95 or N95, respirator for indoor errands. It's important to try a bunch to find a type you can wear comfortably."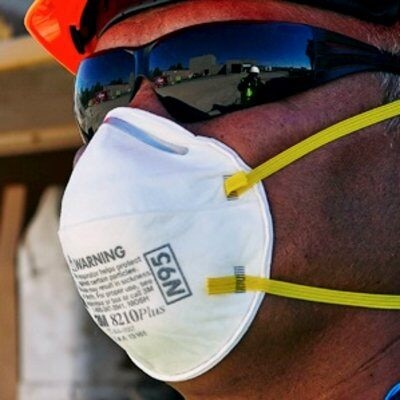 Can you catch COVID-19 twice?
We probably all know someone who has caught the virus more than once at this stage.
"Yes, reinfection does occur," Dr Ray says.
"Some evidence suggests that Omicron sub-variants are more capable of doing this than prior variants.
"In some cases, the second or third infection is more severe than prior, so there's no guarantee that you won't get really sick whether or not your first experience with COVID-19 was mild," he says. 
I've just had COVID-19, how soon can I catch it again?
There's no set time during which you're truly immune to re-infection, Dr Ray notes.
"Recent infection does provide an immune boost similar to a booster shot, but the vaccine is a lot safer way to get that boost.
"We've seen people with reinfections just a couple of months apart."
Professor Vally concurs: "No-one can answer this question definitely for any individual."
Although, he adds that data shows hybrid immunity offers greater protection than infection alone or vaccination alone.
"That is, if you have immunity that has been developed both through being vaccinated and being infected, this generates a more robust immune response and offers greater protection against re-infection," he said.
How soon after having COVID-19 can I get my booster?
Official advice recommends waiting three months after a confirmed COVID-19 infection, then getting your next recommended dose as soon as possible.
How often will I need a booster in future?
We're still learning the answer to that, explains Dr Ray.
"But once you've completed vaccination and boosting it looks like the protection against severe disease lasts for many months."
Similarly, Professor Vally says it's early days.
"It is still too early to know what the best vaccination strategy will be going forward as we are still collecting data to help us understand how immunity is maintained after vaccination and new vaccines are being developed," he said.
Much like we see for influenza, we may have regular boosters to bolster immunity to protect against new variants.
"As for influenza, something like an annual booster may be necessary, particularly for groups at higher risk for severe illness."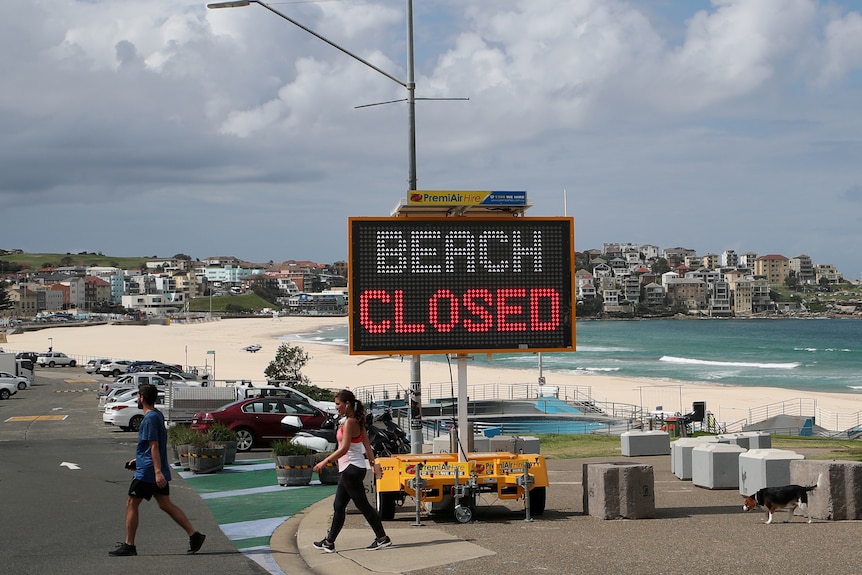 When will the pandemic end?
You're not alone in wondering what the endgame is for COVID-19.
"We may yet see new variants with new properties, but my optimistic side suggests that the worst may be behind us," Dr Ray said.
After the past two years of loss, illness, snap lockdowns and mandates, Professor Vally says the answer to this really depends on what we'd consider indicative of the pandemic ending.
"From a public health perspective, one could suggest this is when the control measures that we implement are sustainable and do not involve interventions that may be considered as part of an emergency response.
"It's clear that we are transitioning to this situation currently."
What you need to know about coronavirus:
Space to play or pause, M to mute, left and right arrows to seek, up and down arrows for volume.
This content was originally published here.